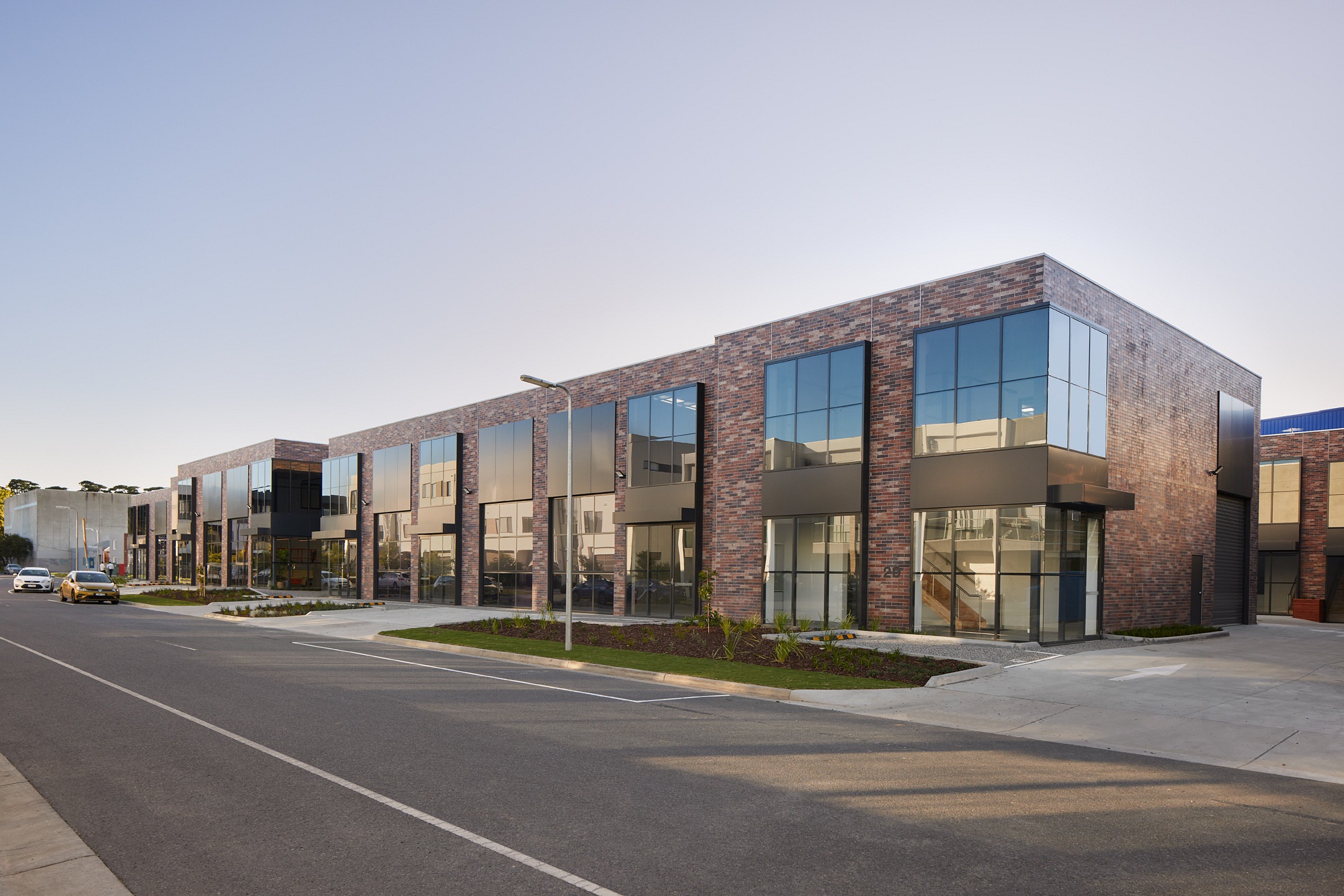 Located in Cheltenham's Bayside Business District, Belrose is an industrial office warehouse precinct positioned to become a thriving business hub.
Developed in partnership with Brico, Belrose pays homage to its heritage setting via the architectural restoration of a 1950s red brick factory as Belrose North, with light-filled showroom style office warehouses, office spaces and hi-tech workspaces featuring expansive windows, exposed heritage trusses and an on-site cafe. Belrose South offers new office warehouse and showroom spaces in a new building.
Expressing Riverlee's ongoing sustainability commitment, the Belrose North common spaces are solar powered to help reduce energy consumption, whilst the entire precinct will be eco-conscious with water reduction practices and lush landscapes to help create mindful, eco-friendly workplaces.
COLLABORATORS
Brico
DKO Architecture
SDA
Tract Consultants
Merkon Constructions
Clarke Nicholas
Construction
BREAKDOWN
56 units spanning office
warehouses, offices, hi-tech
spaces & café
1.15 hectare total site area