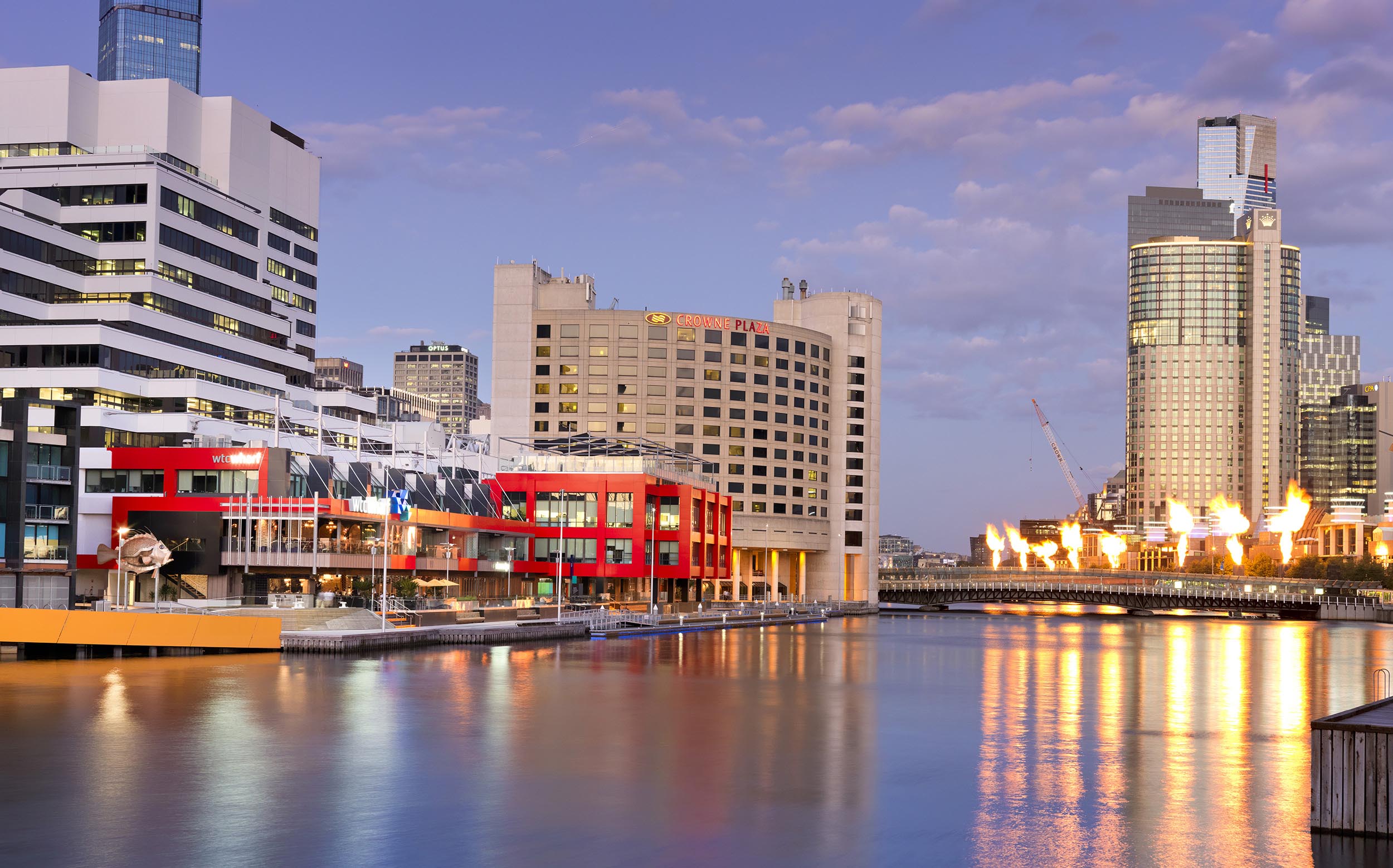 The World Trade Centre (WTC) is one of Melbourne's largest integrated waterfront office complexes, strategically located on the northern bank of the Yarra River
It comprises five interlinked office buildings, a retail promenade, and an atrium space over  a 1.4ha site, across 150 metres of waterfront. The complex is home to French Aero-Defence company, Thales Australia, and other large private and government organisations.
Acquired by Riverlee in 2005, WTC has undergone a major refurbishment of the destination's commercial amenities. Construction of the retail precinct, WTC Wharf, was completed in late 2010 and includes waterfront dining, a boutique pub, and other retail services.
WTC's expansive commercial upgrades demonstrate Riverlee's enthusiasm for enlivening existing urban precincts with innovative design solutions that turn a site into a destination.
WTC was owned in conjunction with Abacus Property Group and KKR and was sold in 2017.
BREAKDOWN
Over 50,000sqm NLA
300+ car parks