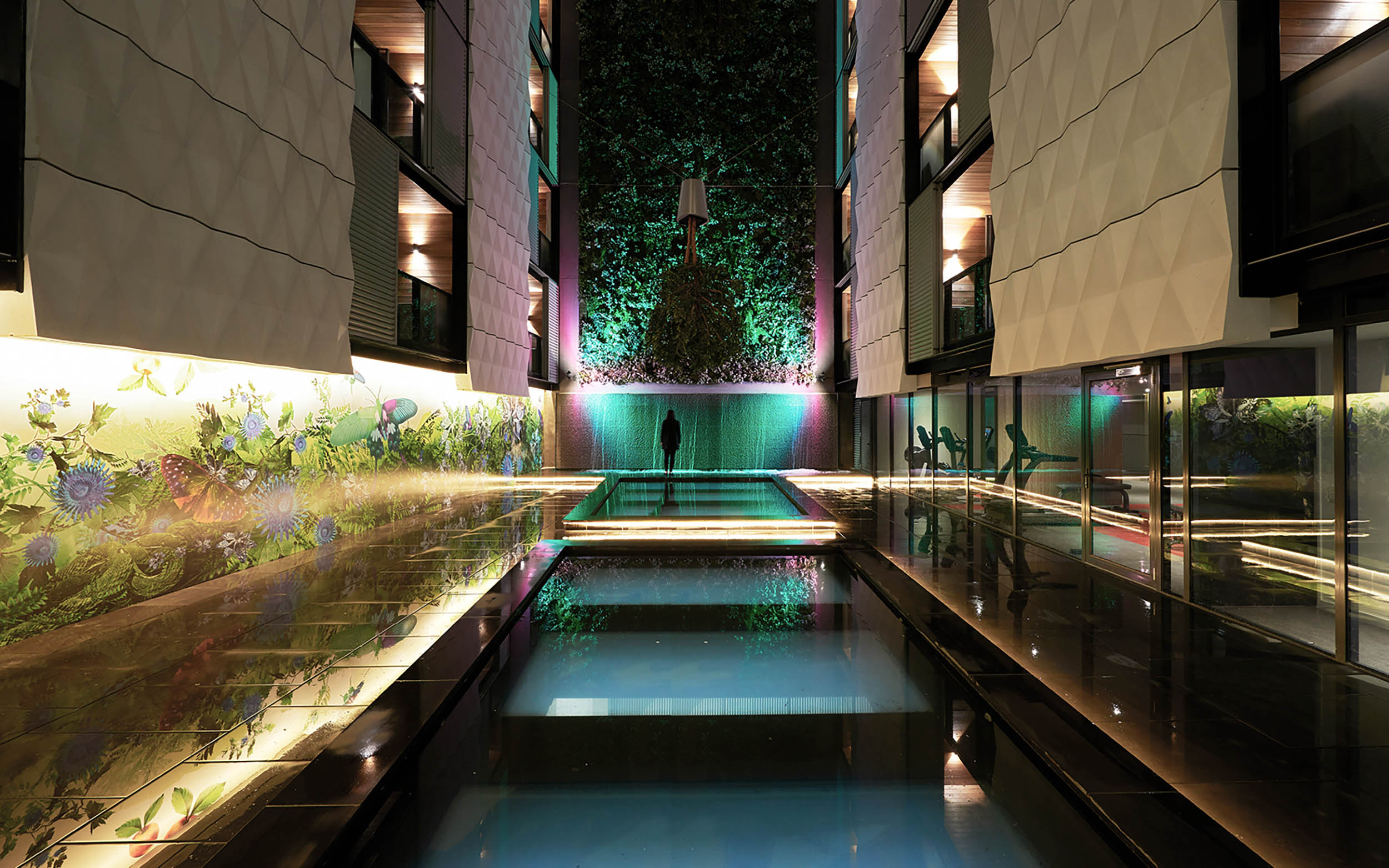 108 Flinders is an artful response to an iconic Melbourne location. Offering uninterrupted views over the Yarra River, the 12-storey residential development takes pride of place among Flinders Lane's hospitality and retail offerings.
Located on the site of the former Pacific Dunlop HQ, the residential development achieves the ideal balance of progressive design and connection to both natural and urban environments. Designed by Fender Katsalidis, it was one of the firm's most progressive designs at the time of its creation.
108 Flinders' award-winning internal courtyard and secluded rooftop garden create a sense of home, equipped with amenities such as a timber deck area, sun lounges, al fresco dining and river views.
A hotel-style porte-cochere provides direct access to the building's main lobby and lifts, where contemporary finishes are contrasted by the refurbished 1968 Pasquale Marinelli relief sculpture – a fitting tribute to the site's former façade.
Internally, each apartment features an open-plan design maximising access to natural light, views and balcony access. A palette of neutral tones extends across white joinery, natural laminated timber veneers and high-quality stone finishes.
While defined by its Flinders Street address, the building has two distinct frontages. The ACDC Lane entrance draws inspiration from the warehouse architecture that defines Melbourne's laneway. The northern façade also integrates public art and a retail tenancy occupied by the Peruvian restaurant, Pastuso.
108 Flinders connects past, present and future on a culturally rich site. Complemented by its surrounding restaurants, galleries and shops, the project's rapid uptake reflects its aspirational design and locational relevance.
COLLABORATORS
Fender Katsalidis
Merkon Constructions
Tract Consultants
Aurecon
Winward Group
BREAKDOWN
190 apartments
Completed 2014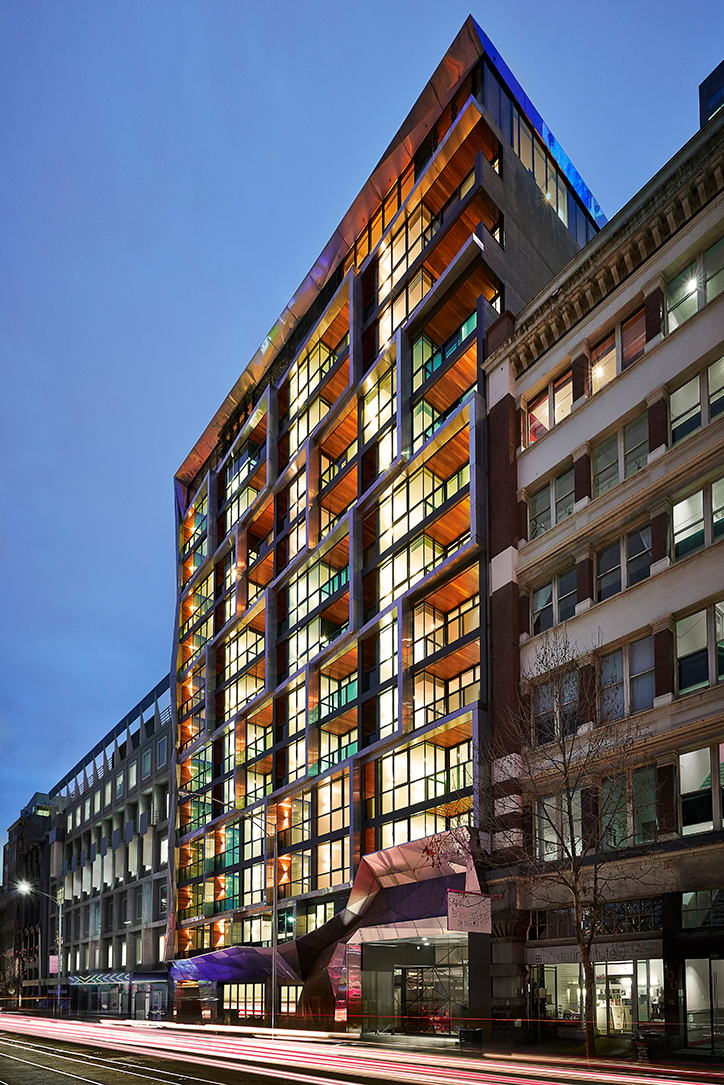 We designed 108 to stand distinctively amongst its neighbours. Flinders Street is Melbourne's original grand boulevard, and along its eastern section, in particular, there is a predominance of historically significant facades. Collectively, they form a rich backdrop, which through architectural counterpoint, showcases the building's sculptural exuberance.
Karl Fender, Founding Partner, Fender Katsalidis