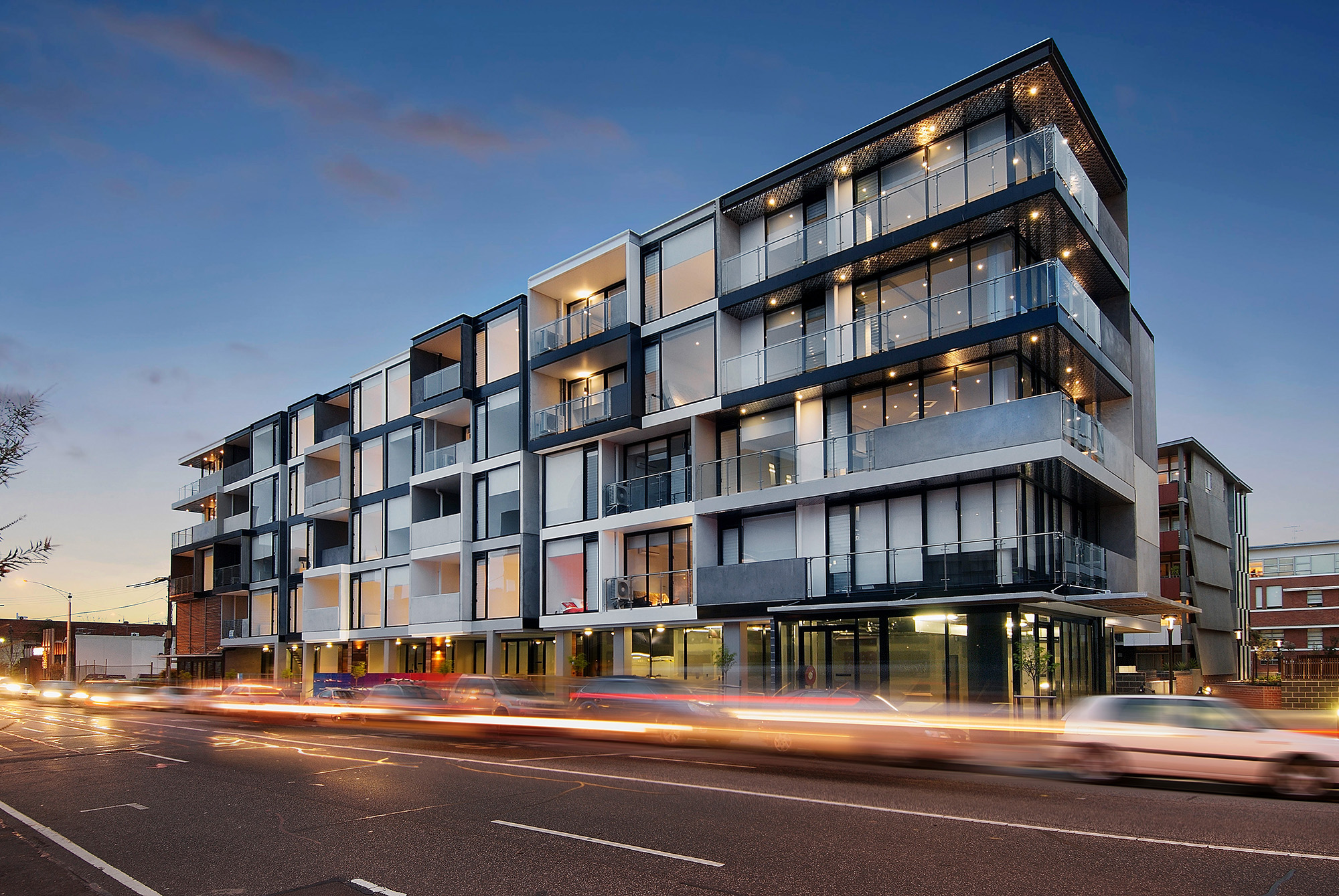 Pulse on Inkerman is a residential complex in St Kilda, built over three stages and completed in 2012, the project comprises of 259 residences and 5 retail tenancies across six buildings on a 1.25 hectare site.
Situated in close proximity to St Kilda's dining, retail and leisure amenities, Pulse on Inkerman offers residents an enriching experience amongst the suburb's cultural and hospitality offerings, set against the suburb's iconic foreshore.
Designed based on sustainable principles, including solar orientation, natural ventilation, water recycling and hydronic heating the project has a 5 star energy rating and international recognition as an environmentally sustainable development.
COLLABORATORS
Architects EAT
Merkon Constructions
Williams Boag Architects
BREAKDOWN
Inkerman Oasis – 104 apartments
Inkerman Dlux – 54 apartments
Pulse on Inkerman – 101 apartments and 5 retail tenancies