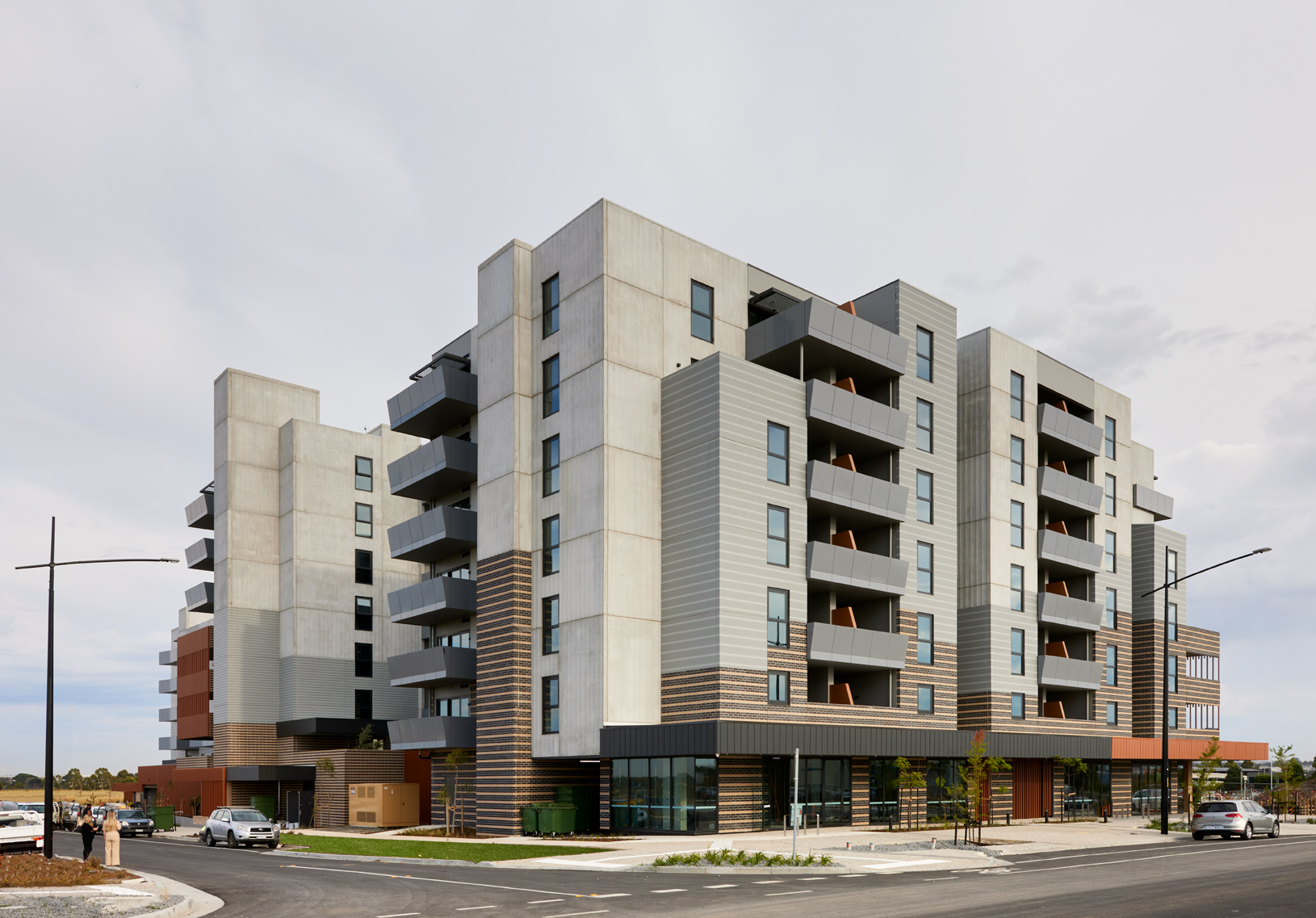 Stage 1 Residences, New Epping
Operated by housing provider Haven Home Safe, these homes help to boost the City of Whittlesea's commitment to accessible housing opportunities, whilst residents benefit from the precinct's 11 hectares of green space and conservation area, retail and community services. Expressing our commitment to progressive design outcomes, these residences have been designed to the Better Apartment Design Standards and a minimum silver Liveable Housing Australia rating, which ensures they meet rigorous design criteria. Further to this, NatHERS modelling shows an average of 8.0 stars, with the use of energy efficient appliances, double glazing and rainwater collection and reuse.
With a diverse and inclusive housing mix, the Stage 1 Residences contribute to New Epping becoming a 'city within the suburbs'. Riverlee Development Director David Lee says the Stage 1 Residences offer the people of Melbourne's north an important opportunity to access affordable housing.
COLLABORATORS
Haven Home Safe
MGS Architects
Hacer Group
WSP
BREAKDOWN
Affordable housing
151 apartments