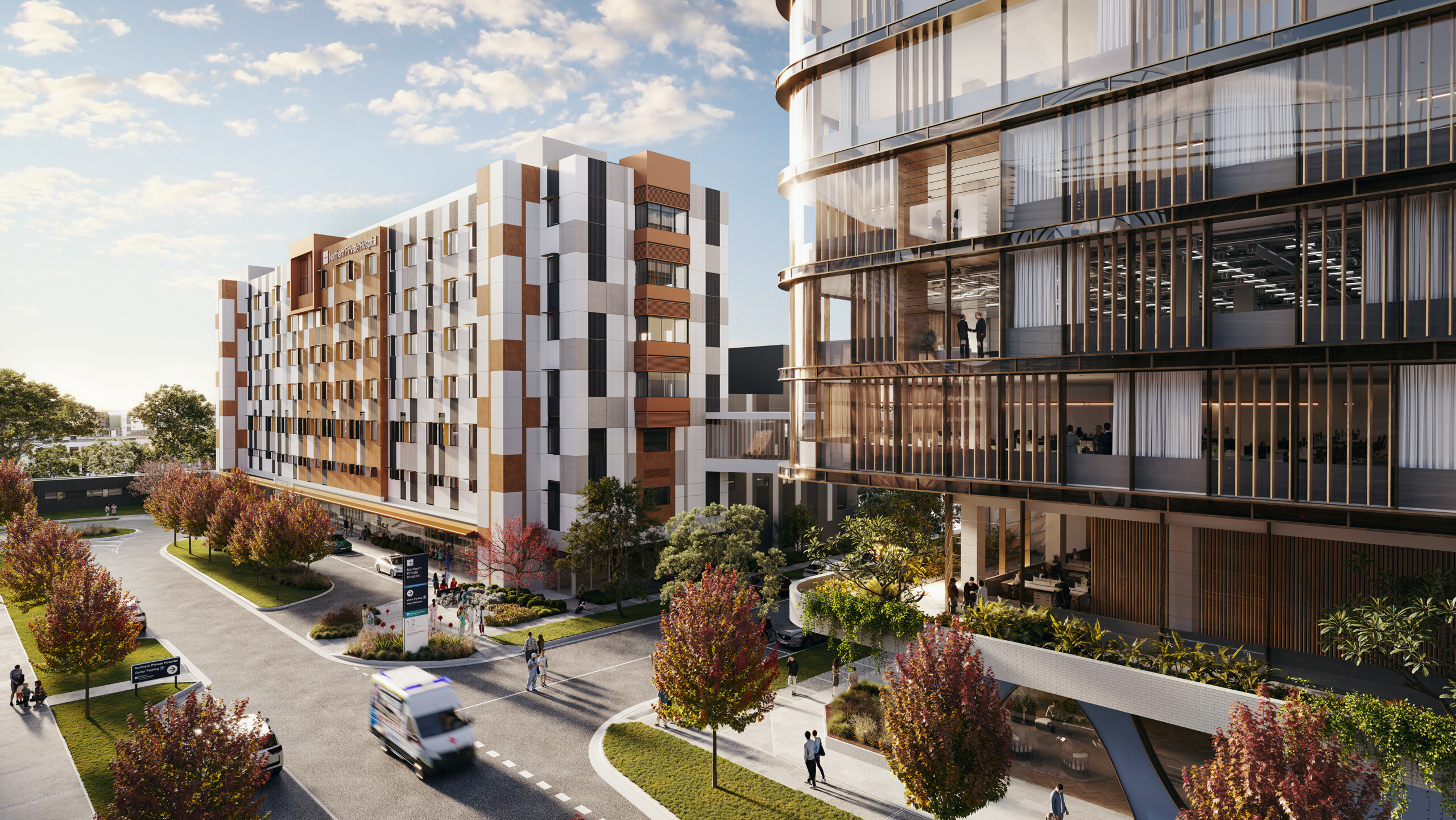 Northern Private Hospital, New Epping
The Northern Private Hospital is a 126-bed hospital that will deliver comprehensive healthcare services in Riverlee's New Epping community. Located 18km from the CBD, the hospital forms part of a seven-hectare health, wellness and knowledge precinct, making it the most significant private investment in health in Melbourne's north.
Construction began in early 2021 after being fast-tracked by the State Government's Building Victoria Recovery Taskforce. Linked via a bridge to the existing Northern Hospital, New Epping will provide a co-located public and private hospital in the heart of the City of Whittlesea.
Operated by Ramsay Health Care, the precinct will provide the vital medical care and infrastructure needed to cater to the rapid growth within the northern catchment over the next decade, greatly lessening the pressure on existing facilities.
The project reflects Riverlee's holistic approach to precinct-making, unlocking an underutilised site to provide investment and employment in the municipality's most critical industry, while delivering essential services to its residents.
COLLABORATORS
Ramsay Health Care
Billard Leece Partnerships
Kane