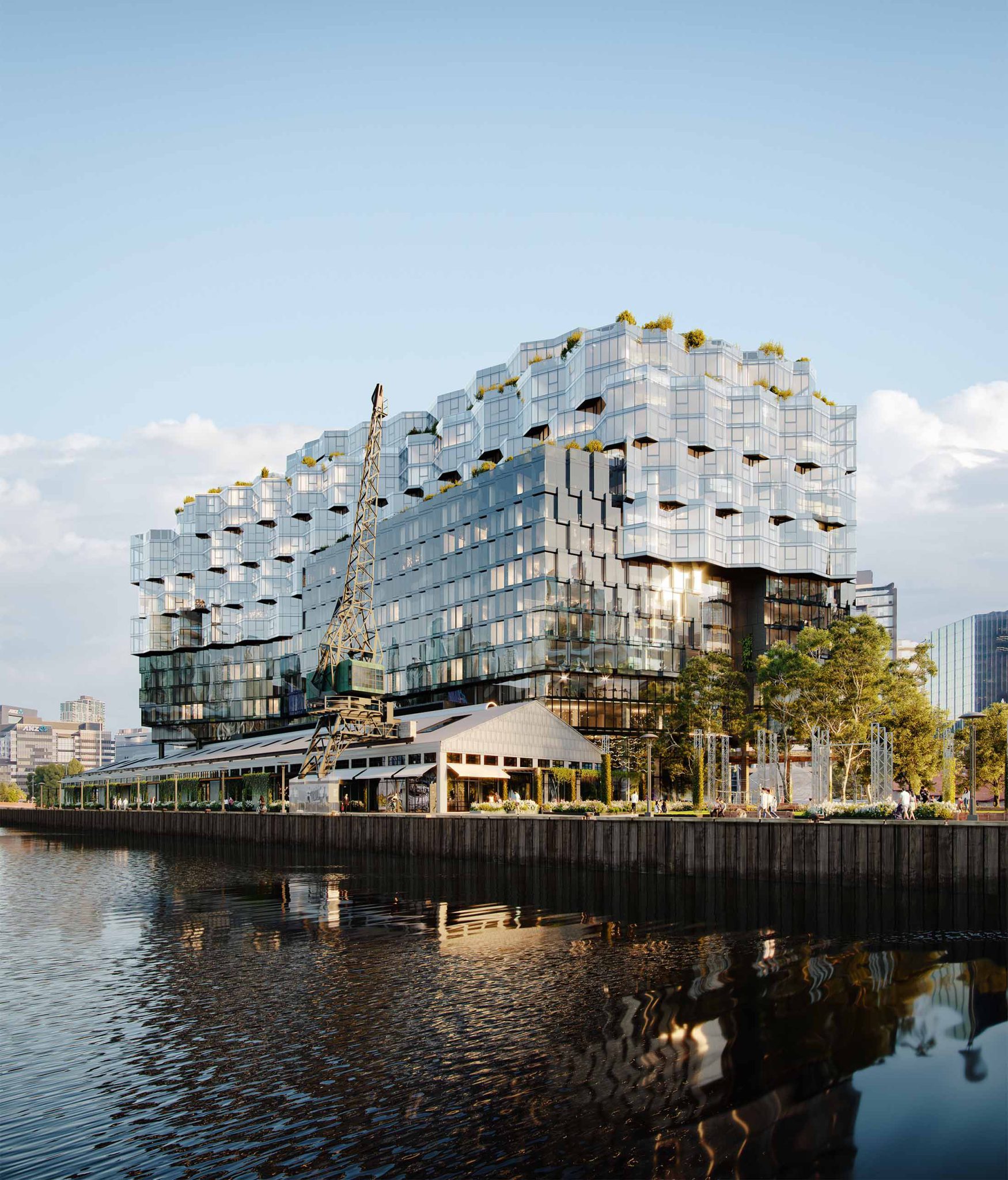 Seafarers is a mixed-use development on the Yarra River, and one of Melbourne's last remaining riverfront sites within the Northbank Precinct, connecting the CBD to Docklands.
Riverlee's repositioning of the Northbank Precinct began in 2005, when the site was purchased directly from the State Government based on a community-focussed heritage refurbishment proposal.
A celebration of the site's maritime past, Seafarers centres on the restoration and adaptive re-use of the heritage-listed Goods Shed No. 5 and its distinctive travelling crane: the only intact remnants from the days before containerisation, when the river was the city's principal port.
Designed by Nonda Katsalidis, of Fender Katsalidis, Seafarers features Melbourne's first international hotel branded residences, above Australia's first 1 Hotel, known collectively as 1 Hotel & Homes Melbourne.
Comprising 114 Carr designed residences, 270 hotel rooms, an 800-seat conference centre, premium bar, restaurants, retail and 3,500sqm public waterfront park – Seafarers Rest – the precinct redefines riverfront living and hospitality experience.
Amenities and services go beyond traditional offerings with a full-service wellness centre, Bamford Spa and a residents-only rooftop retreat with private dining rooms, library, and garden. Hotel staff are available to assist residents with services from pet care, pantry stocking, valet and more.
Everything at 1 Hotels & Homes Melbourne at Seafarers is centred on fusing luxury with responsibility. It's inspired by history, nature, and the beauty of Victorian landscapes, to create a place that enlivens a once forgotten waterfront location.
SECTOR
Hospitality
Hotel & Accommodation
Mixed-Use
Residential
STATUS
Now Selling
Under Construction
COLLABORATORS
Fender Katsalidis
Lovell Chen
Conservation and Heritage Architects
Oculus
SH Hotels & Resorts (1 Hotels)
Carr
One Design Office
Bamford Wellness Spa
Acre
WSP
Icon
BREAKDOWN
114 apartments
277 hotel rooms
800 person conference centre
3,500sqm public open space
13,200sqm total site area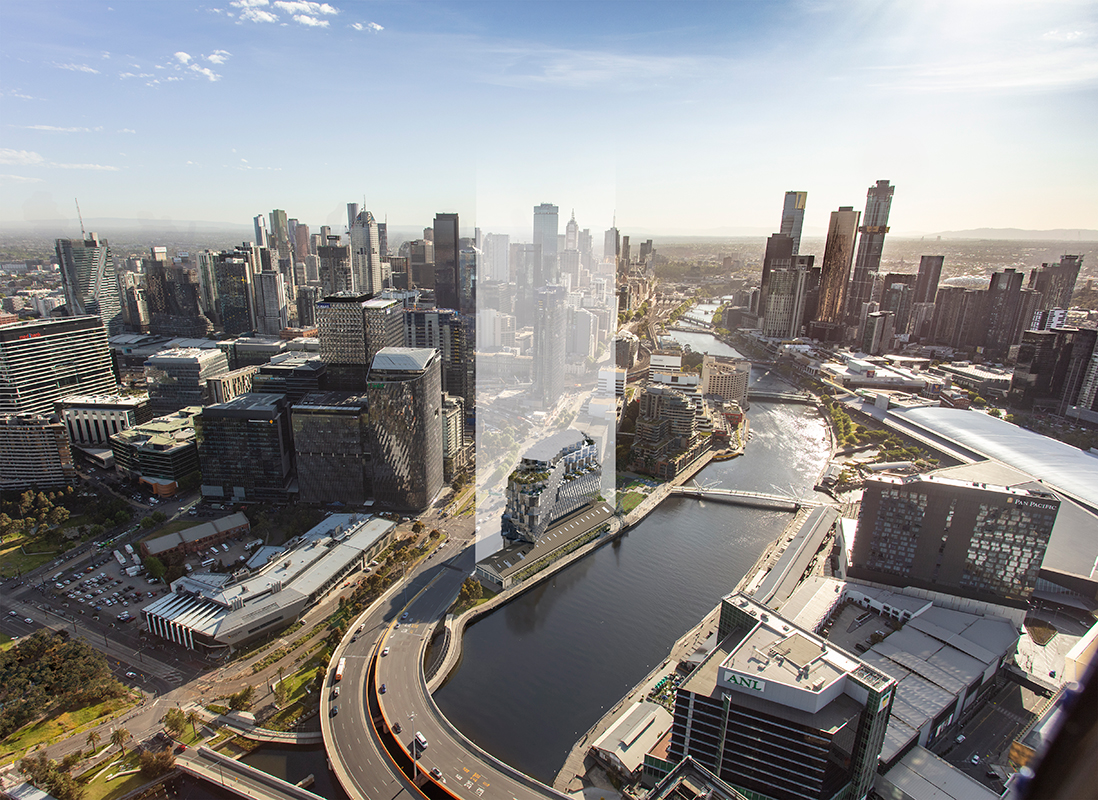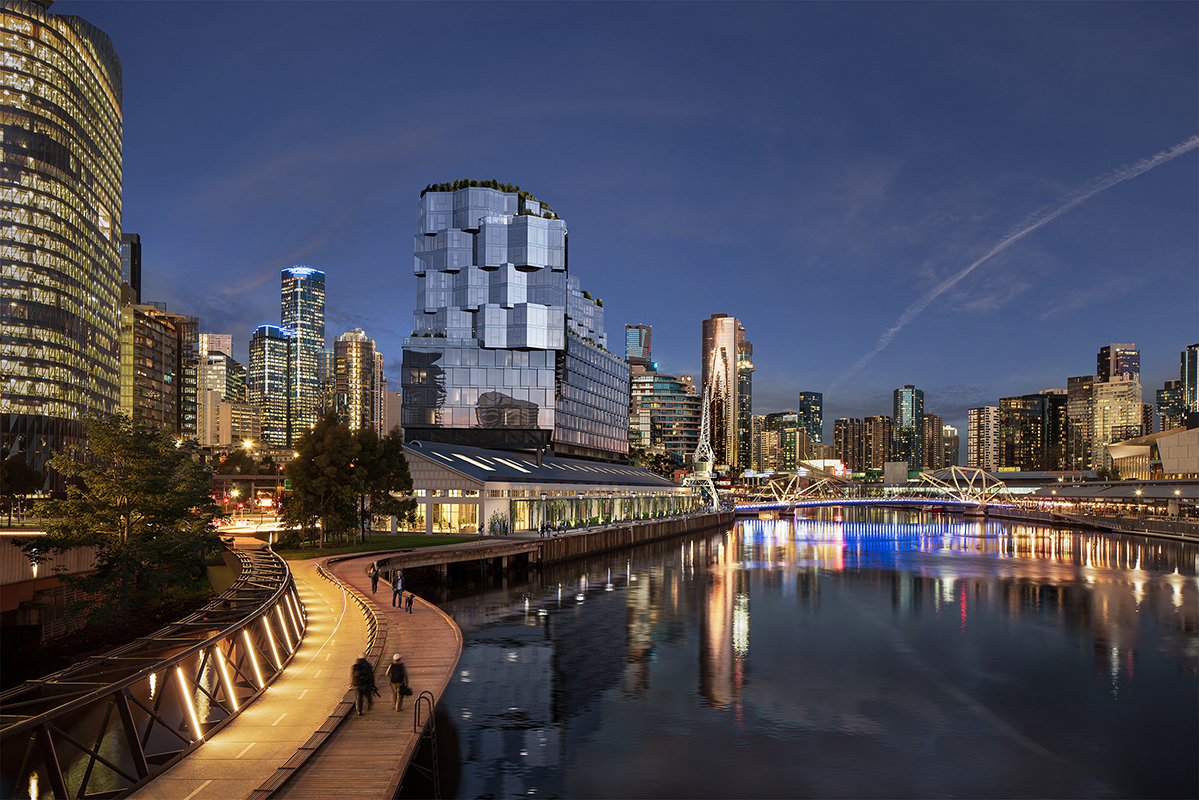 We set out to create a place that Melbourne can be truly proud of. A place that inspires and excites, by bringing new life to a central stretch of the Yarra River.
Clement Lee OAM, Founder, Riverlee