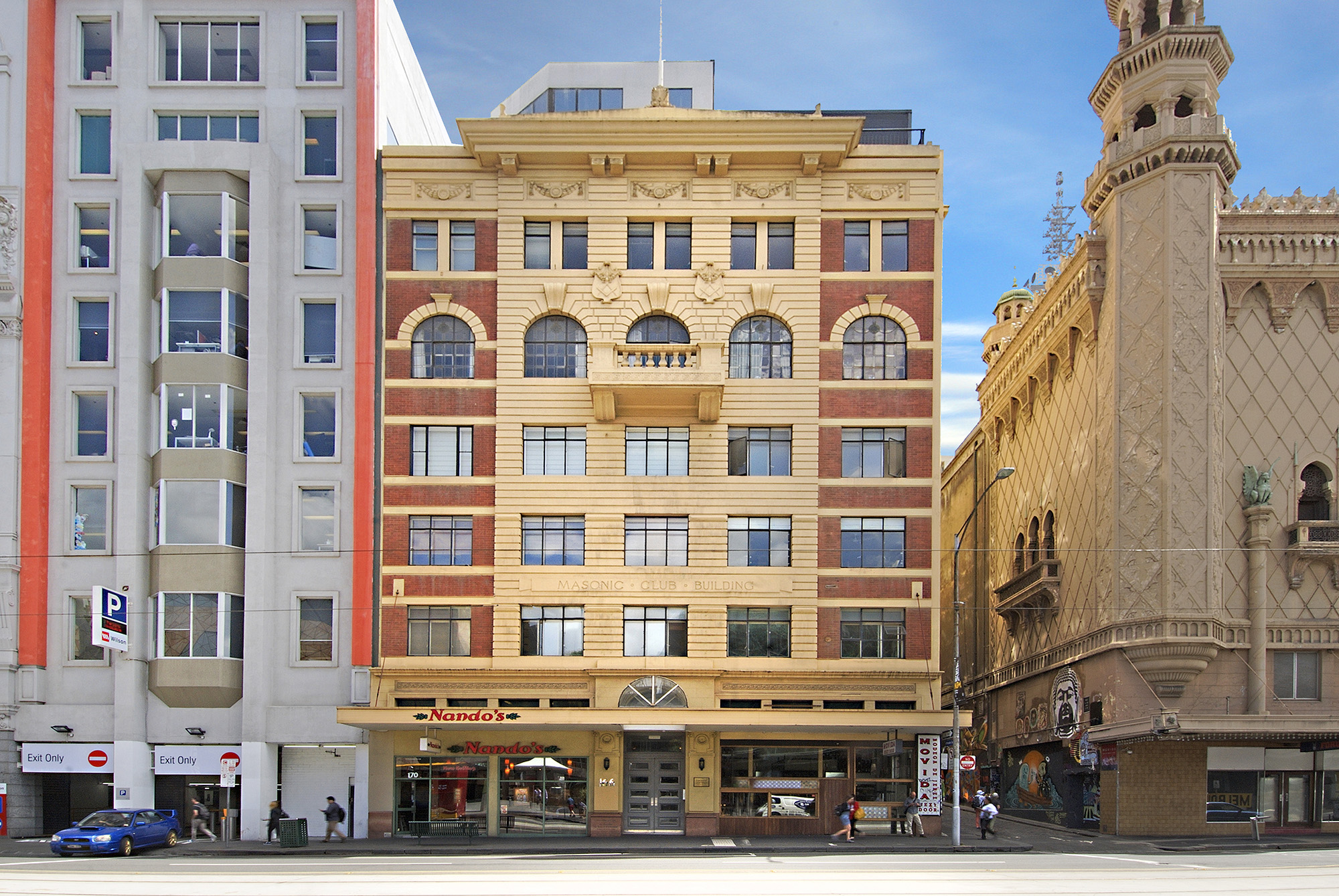 Riverlee Group's first development project in Melbourne's CBD, The Cosmopolitan is located opposite Federation Square in the heart of Melbourne's CBD.
Aspiring to rejuvenate an unoccupied classical style property into a vibrant apartment building, the former Masonic Club building was purchased in 1993 and converted into 36 stylish city apartments in 1994.
Setting a striking design benchmark for the area, The Cosmopolitan's facade retains all the classic features of the past century while the interior has been completely refitted with all the amenities and finishes for a modern lifestyle.