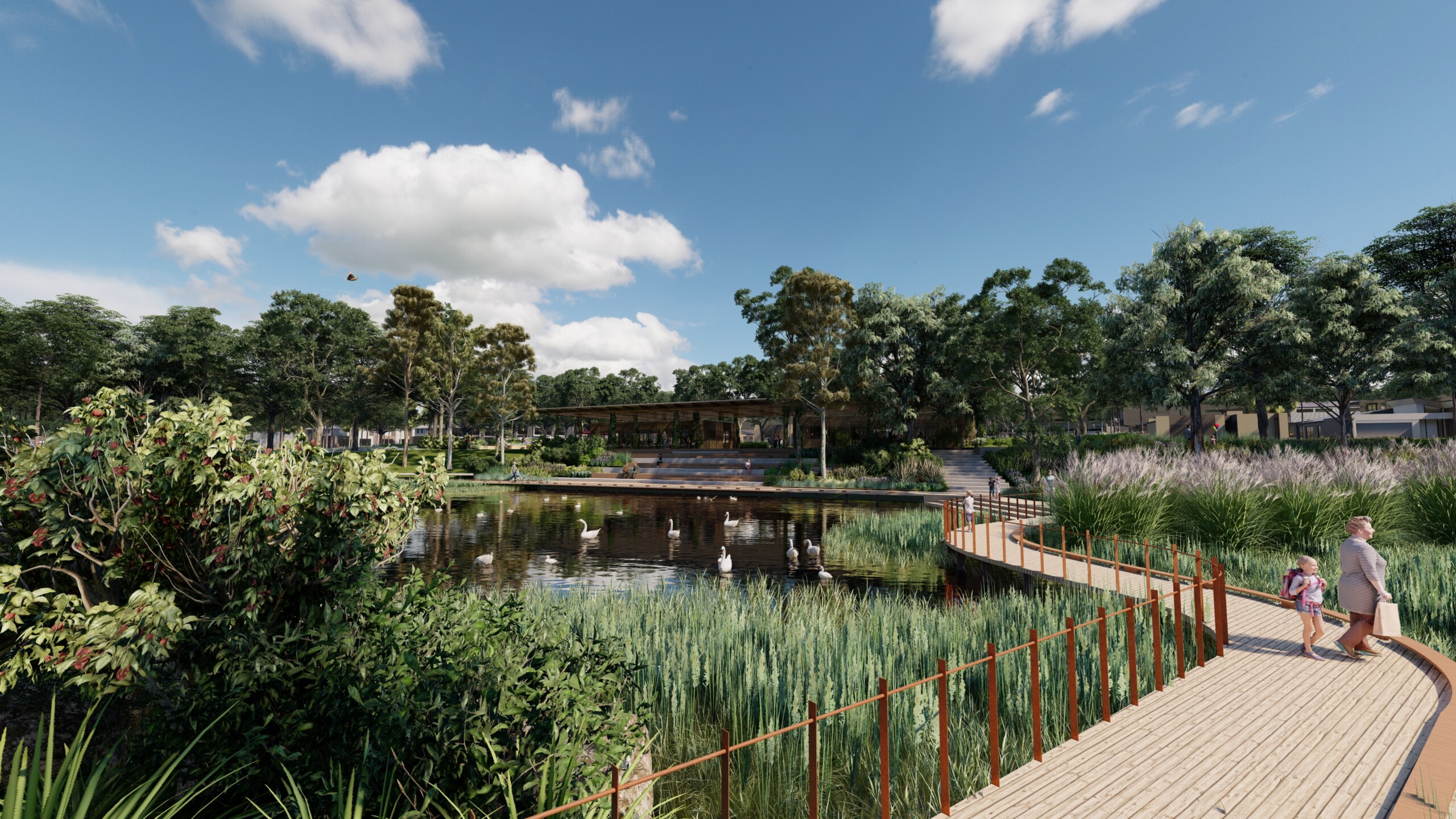 Riverlee invested in the Lovely Banks region in 2015, partnering with major landholders to create what will be the most expansive and ambitious masterplanned community in Geelong's history.
Upon completion, this will be one of Australia's most significant mixed-use developments, with around 9,000+ homes, new schools, extensive community facilities and abundant green space.
Set to become home to 45,000 residents, the masterplan is being designed to ensure all services and amenities will be available to the emerging community. Each of the development's five neighbourhoods will be built around a local mixed-use village, providing services, education and open spaces.
Built on a plateau with 200-degree views, the Lovely Banks Town Centre will be an urban destination of regional significance, featuring major retailers, a community learning centre, cafés and restaurants, apartments and townhouses, hotels, functional spaces, gardens, and a central lake and amphitheatre.
Vast outdoor leisure spaces will extend across the community from the skyline park to linear parks extending along the length of a monocline, while tree-lined avenues will encourage walking and cycling. Lovely Banks will also deliver a range of sustainable community programs to help safeguard the surrounding natural landscape.
The Lovely Banks Development Group is proud to be working with development partner Newland, who will support the realisation of this new region-defining community.
COLLABORATORS
Costa Asset Management
Sunrise Ventures
Newland
Bamfa Properties
BREAKDOWN
600 hectares total site area
9,000+ homes
3 Precinct Structure Plans
3 activity centres
6 schools