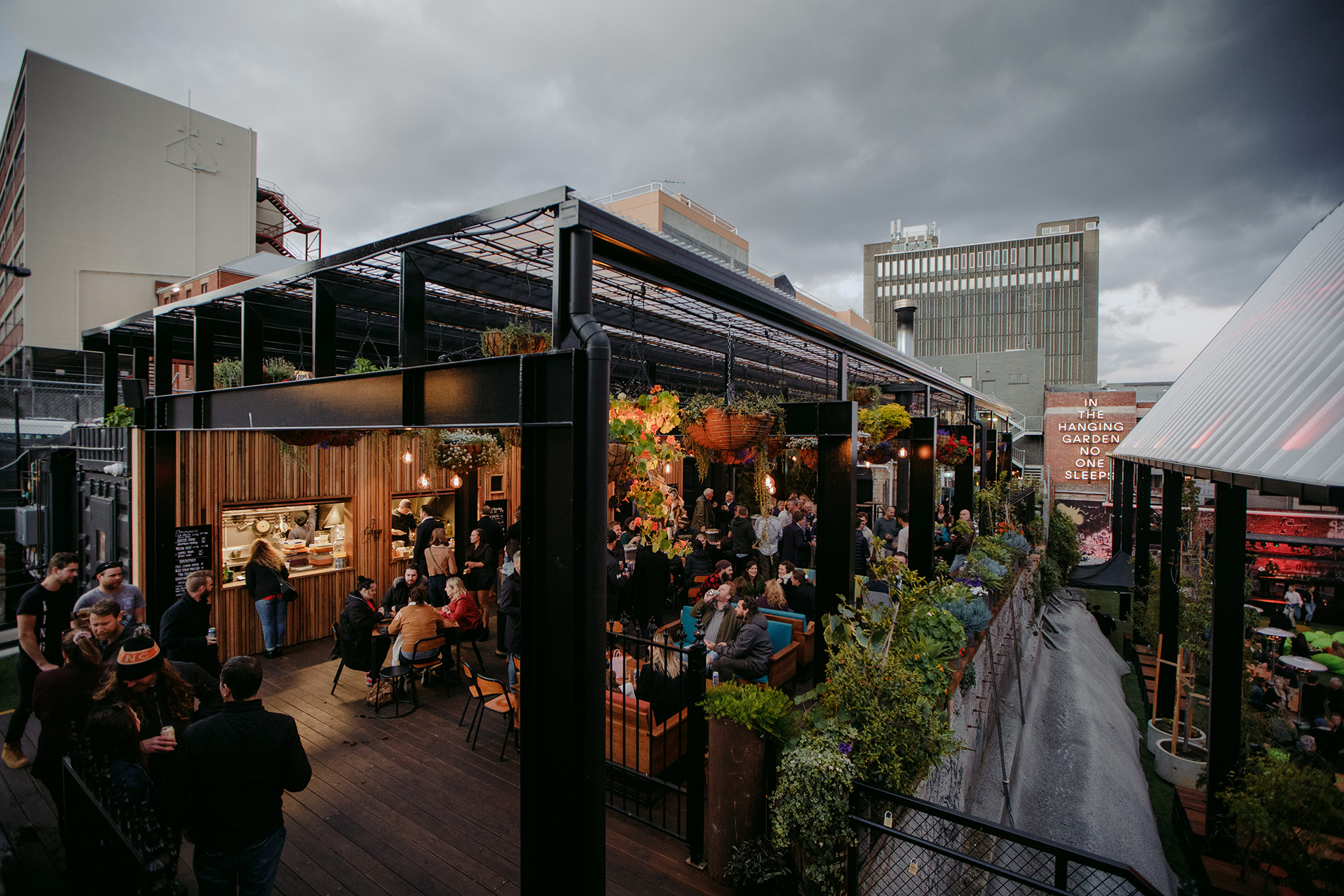 The Hanging Garden Precinct
hobart, tasmania
Encompassing nearly an entire city block in the centre of nipaluna/Hobart, the precinct will be the next evolution of the existing In the Hanging Garden hospitality precinct and will see the cultural activation expanded to incorporate commercial offices, hotel, residential apartments, hospitality, co-working, performance space, retail and more.
The precinct contains several culturally significant buildings, including the historic Odeon Theatre, the former Tattersalls Hotel, Wellington House, Mona Lisa Restaurant (Hobart's first licenced venue), and an impressive frontage of approximately 80 metres along Liverpool Street. Riverlee has been investing in Tasmania since 2001 with a long-term vision for a master planned mixed-use precinct commensurate with the history and character of the site. Since 2004, across 14 separate transactions, Riverlee has strategically accumulated the 9,000sqm site, with four-street frontages.
Envisaged as a place that shifts and evolves according to community needs and engagement, the precinct has its origin story in a temporary cultural activation, 'In The Hanging Garden', which was launched at MONA's boundary-pushing Dark Mofo Festival in 2019. The outgrowth of an open-ended partnership with MONA subsidiary Dark Mofo, this activation help initiate and build the precinct's identity as a flexible hospitality and live performance space.
Riverlee and DarkLab have developed a masterplan vision which will see the precinct developed over various stages. The ongoing evolution of The Hanging Garden precinct will see it expanded to create a place that will serve the community now and into the future.
Once completed, the precinct will retain the original site's rich history while establishing one of Australia's most intriguing cultural destinations and setting a new benchmark for Hobart's ongoing cultural development.
Community feedback has been and continues to be sought throughout all decision-making processes and place-based approaches. The initial vision from Riverlee and DarkLab to create a place that frames boundless social adventures and inspires new perspectives remains the same.
The Hanging Garden Precinct will weave the site's historical fabric, local stories and contemporary elements to build on a distinct and much-loved sense of place, and retain cherished layers of nipaluna/Hobart's history.
SECTOR
Commercial
Hospitality
Hotel & Accommodation
Mixed-Use
Residential
Retail
COLLABORATORS
DarkLab
MONA
Six Degrees Architects
Fender Katsalidis
BREAKDOWN
9,000sqm total site area (approx)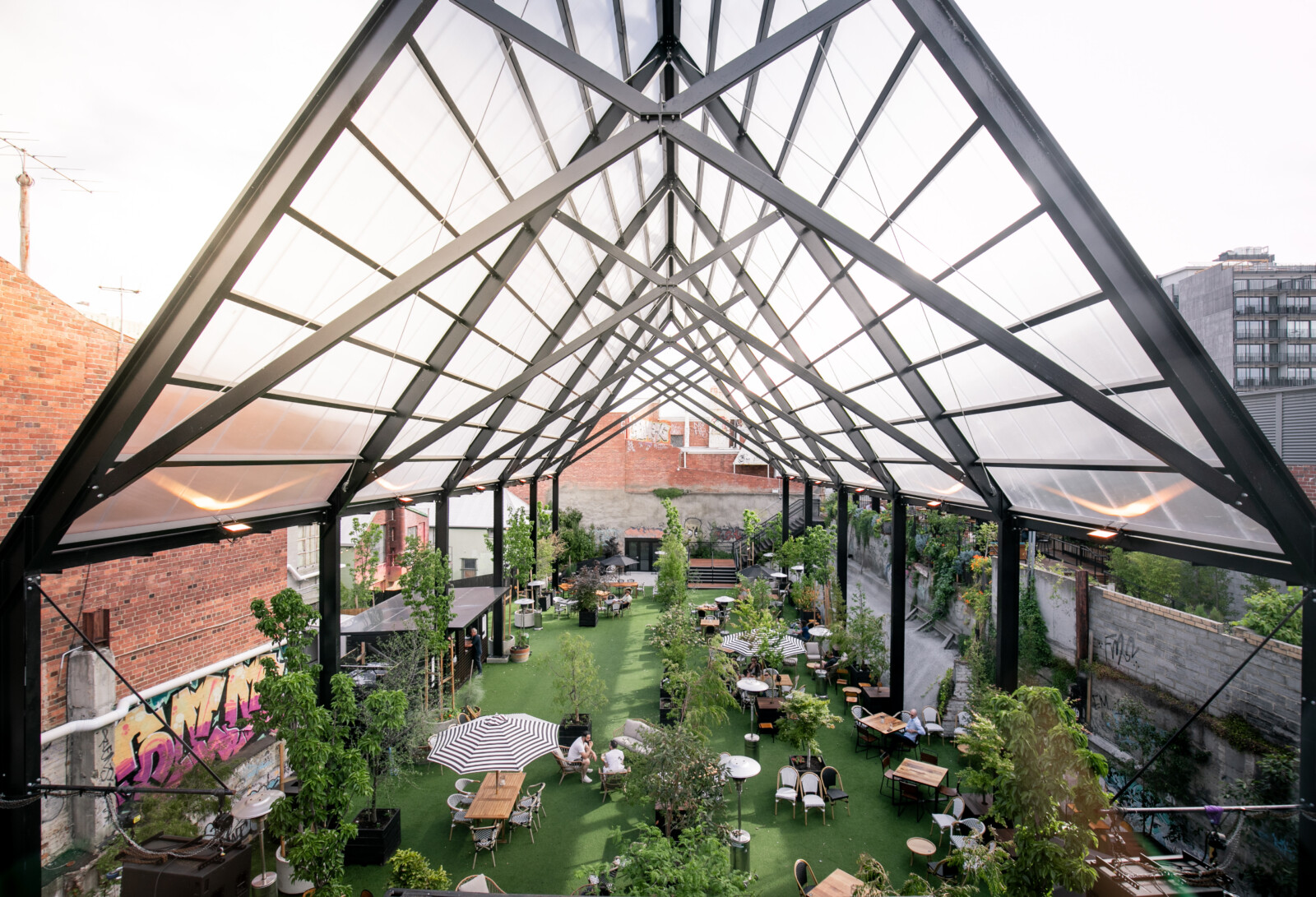 With The Hanging Garden precinct, we wanted to create a new place that felt like it had been there for centuries because we know that culture is intangible— it's a feeling, something that develops over time. The places we love most are those that have been around for hundreds of years. Those places have character, humanity, and soul.''
David Lee, Development Director, Riverlee